Book your Appointment Ads with Anandabazar Patrika Instantly Online
ABP being one of the most read daily Bengali newspapers of the country, advertising in its pullout for recruitment shall be beneficial for the corporates. As the name suggests, this pullout is meant for advertising situation vacant and wanted ads. It is an ideal platform by Anandabazar Patrika for seeking quality candidates and employees for any organization. Published on Saturdays and Sundays, this pullout suffices the needs of both job seekers and it also works appropriately for the companies to receive the best candidates! So, go for full page advertising, Jacket, Half jackets, Book Mark, Pointers, or SkyBus for greater visibility.
PUBLISHING DAYS
Booking Deadline
Minimum Size
PUBLISHING DAYS
Minimum Size
Where is Appointment published from ?
LOCATIONS
---
Location
Publishing Days
Ad Rate Starting From
Kolkata (Mon - Thurs)
Monday,Tuesday,Wednesday,Thursday

Rs.

1630 /sqcmBOOK NOW
Kolkata (Fri - Sun)
Sunday,Friday,Saturday

Rs.

1630 /sqcmBOOK NOW
South Bengal
All Days

Rs.

1380 /sqcmBOOK NOW
Burdwan
All Days

Rs.

350 /sqcmBOOK NOW
North Bengal
All Days

Rs.

470 /sqcmBOOK NOW
North and South 24 Pgs
All Days

Rs.

605 /sqcmBOOK NOW
Hooghly
All Days

Rs.

605 /sqcmBOOK NOW
Nadia
All Days

Rs.

280 /sqcmBOOK NOW
Murshidabad
All Days

Rs.

280 /sqcmBOOK NOW
Birbhum
All Days

Rs.

225 /sqcmBOOK NOW
Bankura
All Days

Rs.

225 /sqcmBOOK NOW
Howrah
All Days

Rs.

605 /sqcmBOOK NOW
Medinipur
All Days

Rs.

330 /sqcmBOOK NOW
Purulia
All Days

Rs.

225 /sqcmBOOK NOW
Innovation Option
ADVERTISING INNOVATIONS
---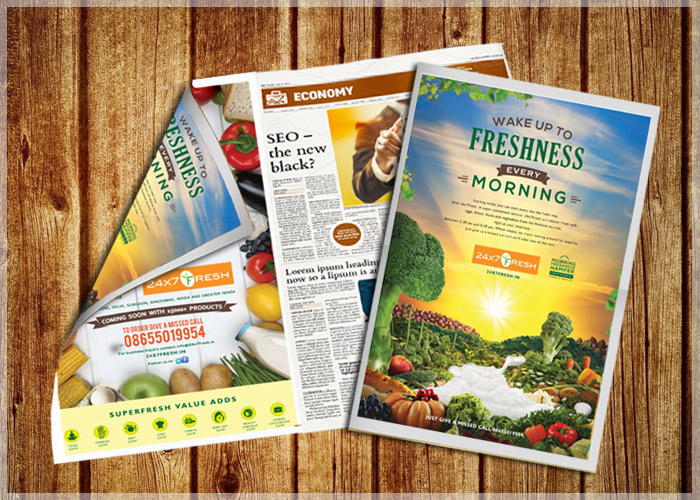 Jacket Full Page Ad
33cm x 52cm
These display ads are placed on the Front Page of the newspaper on both the sides. They are available in the dimensions of 33 cm X 48cm
Half jackets Ad
16.5cm x 52cm
These display ads appear on half of the front page in a newspaper. Half-Jacket ads are available in 16.5 cm X 52 cm dimensions.
Book Mark Ad
3cm x 52cm
Bookmark ads peek out of the newspapers just like a normal bookmark marking the page where your ad has appeared. You can choose to book a full/half-page ad in this case.
Pointers Ad
4cm x 5 cm
Pointer ad appears on the left-most column of the main page. This small ad appears in 4 cm X 5 cm size.
SkyBus Ad
33cm X 5cm
These ads materialize under the masthead of the newspaper in the main page and are 33 cm in length and 5cm in width
Advertorial Ad
Any Size
Publish an article about your product / service - to be placed alongside regular editorial content. You get to choose your headline, text & visuals.
Why advertise in Appointment ?
WHY ADVERTISE IN
Anandabazar Patrika Appointment

?
---
There is a common theory making rounds, "No matter your industry, your employees are your company's real competitive advantage. They are the ones making the magic happen." With this said, it can be concluded that it is significant for a recruiter to find the right employees.Anandabazar Patrika is the most quintessential medium to place appointment/recruitment display advertisements. Publishing these ads can bridge the gap between the employee and the recruiter by keeping the job-seekers informed about the latest job openings. Some of the primary reasons for placing display ads in Anandabazar Patrika are:
One of the most circulated newspapers, with a huge readership figure.
Quality content has built trust over the years; hence Anandabazar Patrikahas proved to be the most reliable source of advertising.
The best print medium to reach the target audience.
Display ads in Anandabazar Patrika are published as per your specifications – size (full page, quarter page), page (front page, back page) or other innovative options (jacket, skybus, etc.). Creative display ads, for example, the one in the front page would attract maximum attention.
Rates are relatively economical.
To book appointment/recruitment advertisements in Anandabazar Patrika, you could simply visit releaseMyAd's online portal. releaseMyAd is an authorized online ad booking agent of Anandabazar Patrika which guarantees lowest rates. For more details, you can call us on 09830629298 or email us at book@releasemyad.com.