Book your Obituary Ads with Anandabazar Patrika Instantly Online
This pullout of Anandabazar Patrika is a platform to announce the sad demise or to express fond remembrance for a late relative, loved one, or close friend on their death anniversary. It is the platform where you can express your heart's content. By placing display ads here, it would be easier to reach out to the extended family members and close ones and invite them to attend the funeral and condolence meetings. releaseMyAd allows advertisers to book obituary ads in this daily newspaper instantly!
PUBLISHING DAYS
Booking Deadline
Minimum Size
PUBLISHING DAYS
Minimum Size
Where is Obituary published from ?
LOCATIONS
---
Location
Publishing Days
Ad Rate Starting From
Kolkata (Mon - Thurs)
Monday,Tuesday,Wednesday,Thursday

Rs.

1034 /sqcmBOOK NOW
Kolkata (Fri - Sun)
Sunday,Friday,Saturday

Rs.

1898 /sqcmBOOK NOW
South Bengal
All Days

Rs.

1380 /sqcmBOOK NOW
Burdwan
All Days

Rs.

350 /sqcmBOOK NOW
North Bengal
All Days

Rs.

470 /sqcmBOOK NOW
North and South 24 Pgs
All Days

Rs.

605 /sqcmBOOK NOW
Hooghly
All Days

Rs.

605 /sqcmBOOK NOW
Nadia
All Days

Rs.

280 /sqcmBOOK NOW
Murshidabad
All Days

Rs.

280 /sqcmBOOK NOW
Birbhum
All Days

Rs.

225 /sqcmBOOK NOW
Bankura
All Days

Rs.

225 /sqcmBOOK NOW
Howrah
All Days

Rs.

605 /sqcmBOOK NOW
Medinipur
All Days

Rs.

330 /sqcmBOOK NOW
Purulia
All Days

Rs.

225 /sqcmBOOK NOW
Innovation Option
ADVERTISING INNOVATIONS
---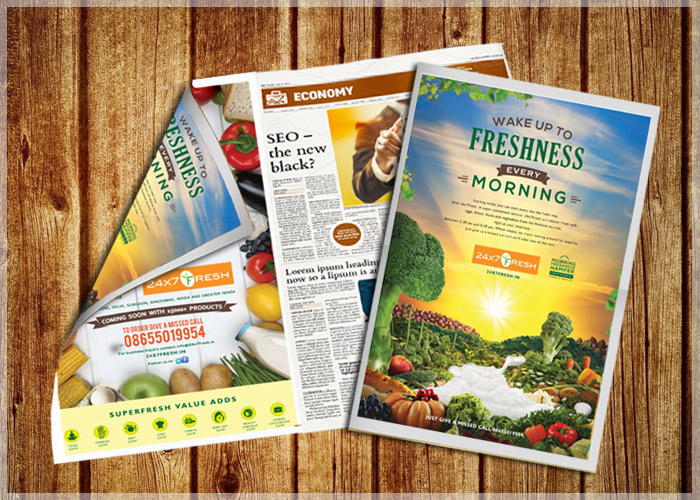 Jacket Full Page Ad
33cm x 52cm
These display ads are placed on the Front Page of the newspaper on both the sides. They are available in the dimensions of 33 cm X 48cm
Half jackets Ad
16.5cm x 52cm
These display ads appear on half of the front page in a newspaper. Half-Jacket ads are available in 16.5 cm X 52 cm dimensions.
Book Mark Ad
3cm x 52cm
Bookmark ads peek out of the newspapers just like a normal bookmark marking the page where your ad has appeared. You can choose to book a full/half-page ad in this case.
Pointers Ad
4cm x 5 cm
Pointer ad appears on the left-most column of the main page. This small ad appears in 4 cm X 5 cm size.
SkyBus Ad
33cm X 5cm
These ads materialize under the masthead of the newspaper in the main page and are 33 cm in length and 5cm in width
Advertorial Ad
Any Size
Publish an article about your product / service - to be placed alongside regular editorial content. You get to choose your headline, text & visuals.
Why advertise in Obituary ?
WHY ADVERTISE IN
Anandabazar Patrika Obituary

?
---
Anandabazar Patrika is one of the rare newspapers which is popular for both classified and Display advertisements equally. All big budget advertisers choose Anandabazar Patrika over other newspapers for Display advertising mainly due to its huge popularity and appeal to the common educated masses. Obituary Display Ads in Anandabazar Patrika can be booked in just 3 easy steps online:

1. Visit Anandabazar Patrika Display Obituary page, select the ad size and the preferred edition to move to the next step

2. In the second step, you can create and design the ad or else upload your own ad design

3. And the last step, which is the Dates & Payment section and it requires you to specify the ad release dates and clear the payment for the ad

The payment options include both online and offline options and you can pay for your ad through the most convenient medium of payment. As soon as we receive the payment from your end we will send you an invoice on your email id to confirm the booking of the advertisement.